Online workshop programme
Our online workshop programme brings together The Code Community, enabling Signatories to learn and share best practice, improving our collective knowledge and understanding to maximise impact.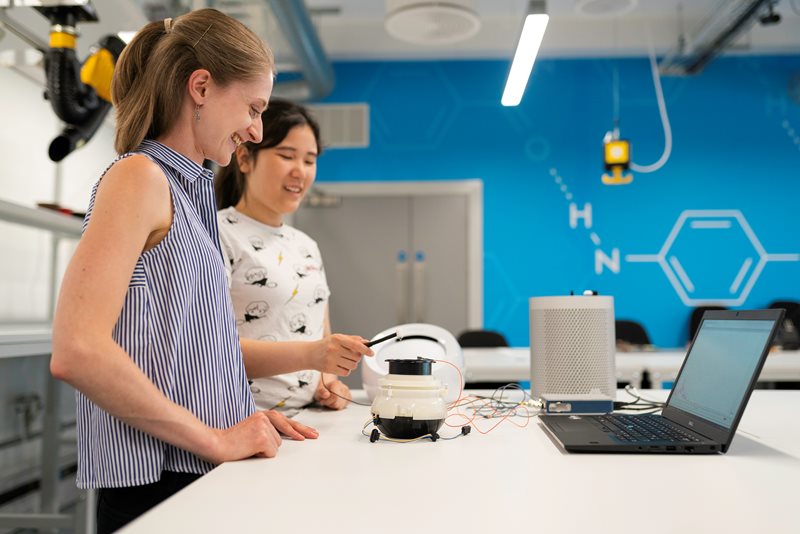 Upcoming workshops
Proportionate evaluation
Wednesday 29 November, 11:00-12:30
Evaluating STEM outreach can feel intimidating, particularly when working within a limited budget and resource. Sometimes evaluation is about the art of the possible. When more robust evaluation is not feasible or justifiable, what can we do to make sure we gather evidence to support best practice?
First run in November 2022, our Proportionate evaluation workshop is ideal for members new to The Code or Neon, who are interested in evaluating their programmes, or members who would like to refresh their understanding of this key pillar of The Code.
The workshop will help members to identify the most appropriate approach to gathering data about their programmes. We will consider different levels of evidence and how to develop an evaluation plan that is proportionate to the programme's intended impact, the resources and skills available, the different types of participants and the demands on their time and goodwill.
Delegates will hear from some of our Code members on how they have undertaken programme evaluation and the techniques they've used, and will also have the opportunity to put their questions to the panel of presenters and guests.
The new Priority Schools Approach
Thursday 7 December, 14:00-15:00
Join us for this workshop with EngineeringUK's Head of EDI, Susi Farnworth, and Becca Gooch, Head of Research, to explore our recently updated Priority Schools Approach.
Covering both primary and secondary priority schools, we'll take you through the key concepts of the Approach and how we use it at EngineeringUK. We'll look at the under-represented groups within engineering and technology and provide guidance on how organisations can effectively target their engineering inspiration outreach activities towards young people from these groups. Our team will also be on hand to answer your outreach questions during the workshop.
If you are new to engineering outreach and are interested in the ways you can reach more diverse groups of young people through your programmes, or if you'd simply like to refresh your current approach, then don't miss out on this event.
Code members will receive more information via email. Sign up to The Code to get access to the workshops.