Neon
Neon is a website that brings together the UK's best engineering experiences and inspiring careers resources to help primary and secondary teachers bring the STEM curriculum to life for their students.   
Code Signatories can engage with more schools and meet the Inspiring Connection pledge by promoting their activities on Neon, all free of charge.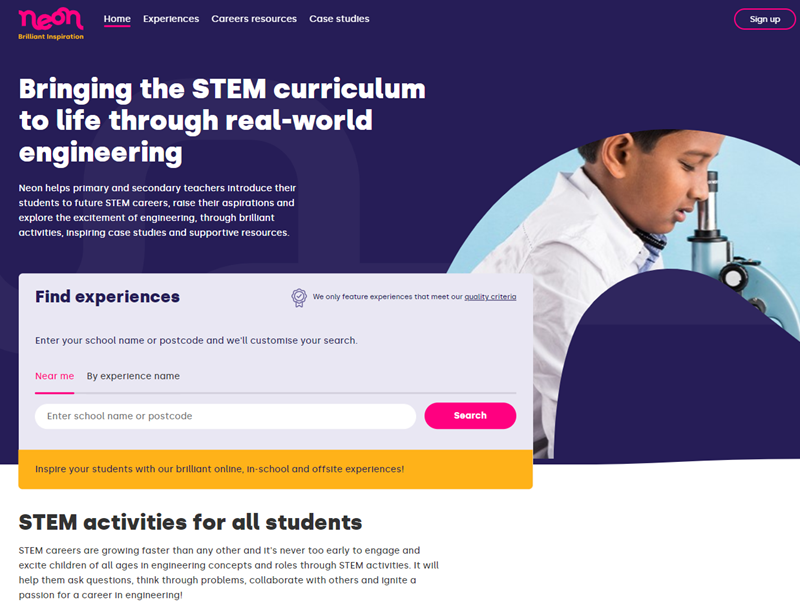 Why Neon?
Neon is a trusted platform for teachers, used in 55% of all UK secondary schools  
To ensure that STEM teachers and their students enjoy the very best engineering experiences, all activities featured on Neon are assessed against a quality standard that looks at

learning outcomes, evaluation model, inclusivity considerations, portrayal of engineering, and careers content.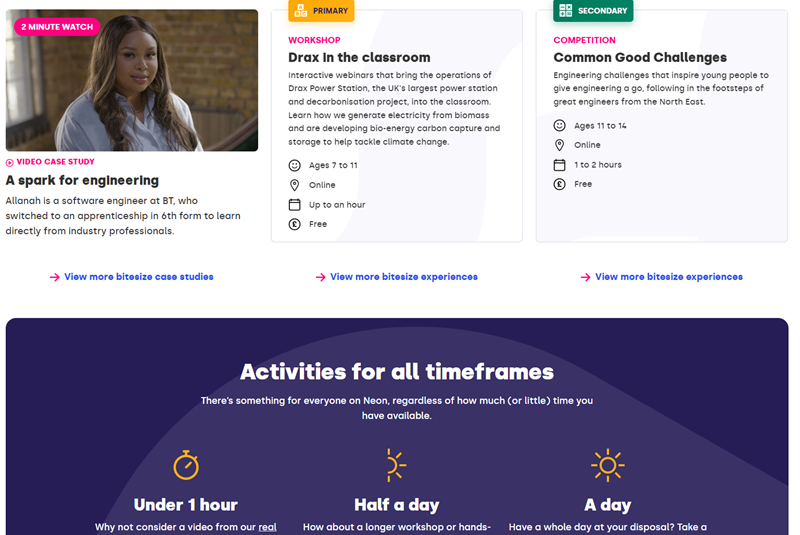 Over 3000 registered teachers  
Neon is free for teachers to register, and they can opt-in to receive weekly updates on the latest activities 
A free shop window with a unique, customisable reach   
Join over 80 UK engineering outreach providers who promote their experiences on Neon, reaching a new and more diverse audience, targeting location and demographics as required.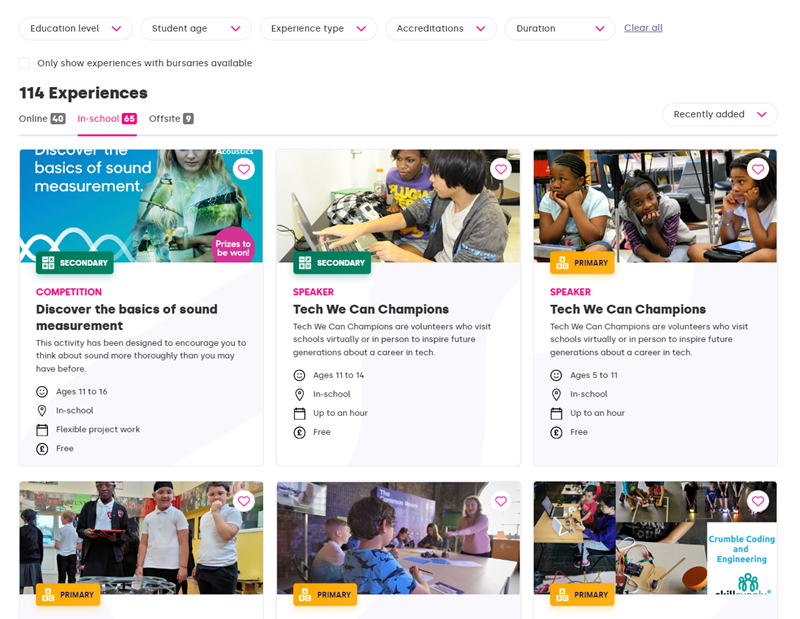 Select your target audience 
 Neon connects schools to experiences in their local area, ensuring that teachers can find experiences that are right for their students. 
As a contributor you can say where your experience is available and which schools can see it. This can range from a specific postcode to a town, local authority, region or the whole of the UK.  
You can also choose to target your experience exclusively at schools with the highest proportion of young people from groups who are underrepresented in the engineering profession - helping you meet the driving inclusion pledge.
Submitting your experience 
To feature an experience on Neon, simply complete the online application form from the link below.