Driving inclusion
Ensure all young people have opportunities to engage in engineering-inspiration activities, so that no one is left behind.
Why this pledge matters
The provision of activities is not consistent across the UK meaning many young people don't benefit from accessing impactful programmes. Widespread, diverse and inclusive activities across the UK will make sure no young person is denied the opportunity of high quality, curriculum relevant impactful activities. We need to prioritise the funding, creation and delivery of activities to where needs have been identified or gaps exist to enhance support for under-represented groups in engineering
The ambition of the pledge
For all young people to participate in impactful engineering-inspiration activities regardless of characteristics, socio-economic background, prior attainment or location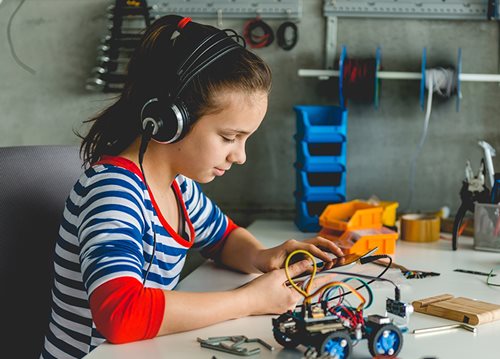 To meet this pledge you need to be able to:
In the short term; show your activities are inclusive for groups currently under-served or under-represented in engineering and in the longer term; understand the scale of activities in the regions you're working in and consider targeting schools and/or students who are under-represented in engineering.
Ways you could meet the pledge:
Make it clear which underrepresented groups your activities are designed for and how the activity addresses a particular need for this group.
Share with the Code Community what evidence was used to adapt your activities and how you decided which schools/areas your activity was delivered in to make sure no young person was left behind.
Seek expert advice and guidance when designing or refreshing your activity so it can be designed to help target and understand potential participants from underrepresented groups.
Clearly link to the relevant curriculum and careers provision for your region such as the Gatsby benchmarks in England and Wales
Depending on the scale of your activity provision, better target your activities to schools and prioritise outreach to those that do not currently interact with engineering-inspiration activities.
Talk with others to find out more by discussing trends in activity delivery across the UK with EngineeringUK, STEM Learning and Education Scotland, for example.