Improving impact
Improve monitoring and evaluation of programmes and activities to develop a shared understanding of what works.
Why this pledge matters:
Only by building a better evidence base can we accurately identify the activities that deliver the greatest impact. An open and transparent data set will enable us to identify the activities that work, which activities best complement each other and measure impact.
The ambition of the pledge:
Develop and share an understanding of what works to drive continuous improvement and increase investment in activities with proven, evidence-based impact.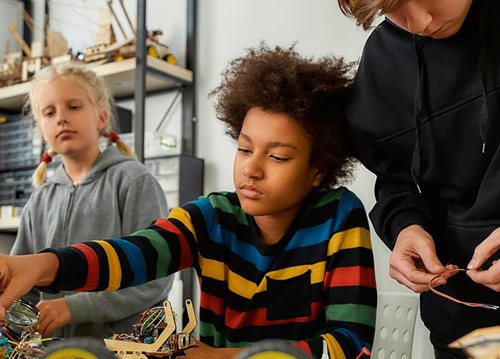 To meet this pledge you need to be able to:
In the short term, undertake basic monitoring of activities (as a minimum) and contribute to the collective knowledge base and evidence of impact.
In the long term, collaborate with The Code to develop common monitoring and evaluation tools that are flexible enough to apply to all types of activities. Through using these tools, you should consider submitting relevant activity data to The Code and help develop a comprehensive understanding of activities and impact which will be shared across the community.
Ways you could meet the pledge:
Develop and deliver your activities with measurement of impact and KPIs in mind.
Routinely measure and review the impact of activities and use this to drive continuous improvement.
Engage with the Code Community to help develop a monitoring and evaluation toolkit which you can use to assess the impact of your activities, to share with the community.