Showcasing engineering
Promote a positive, compelling, and authentic view of engineering and showcasing the breadth of opportunities.
Why this pledge matters:
We need to tell rich, multi-faceted stories to capture the true essence of the opportunities engineering presents and how engineers use these skills to build a better world. Only by showcasing a broad range of pathways and job opportunities using our shared voice will young people encounter consistent messaging about what engineering offers and make it a career young people can identify with.
The ambition of the pledge:
To showcase to young people the variety of pathways into engineering, the breadth of opportunities and the real-world impact a career in engineering can have.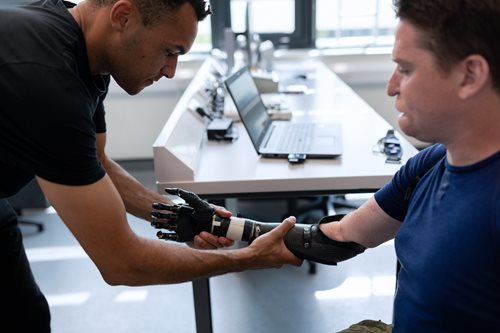 To meet this pledge you need to be able to:
Use imagery throughout your activities that promotes engineering as inclusive to all and avoids stereotypes and narrow perceptions of engineering. Make sure the careers messaging in your activities is informed by audience insight and includes information that shows engineering's diversity in terms of roles, opportunities and pathways
Ways you could meet the pledge:
Provide consistent messaging about the world of engineering relevant to your area of expertise and show the breadth of opportunities using messaging informed by audience insight.
When developing and designing your activities consider using engaging formats for communicating these messages.
Use imagery which is authentic and promotes engineering as inclusive to all by accessing the royalty-free images and guidelines developed by the This is Engineering campaign.
If using your own images sense-check them against the This is Engineering's guidelines.
Prepare and train your volunteers so they are confident and able to engage young people with modern engineering.
Consider the role unconscious bias training can play in volunteer inductions.
Showcase relatable role models from all backgrounds in your activity, either in person or through other formats such as video.
Make sure the role models who deliver activities or feature in case studies are relevant to young people, in terms of diversity and the messaging use about engineering.